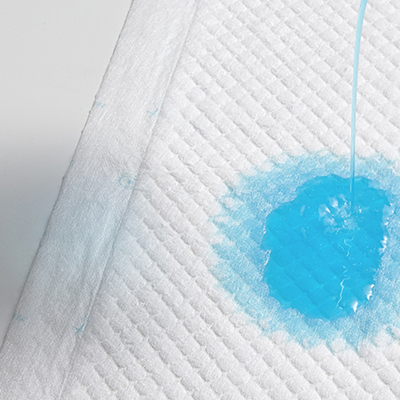 Fast absorption to keep the surface dry.
Large size makes it more convenient.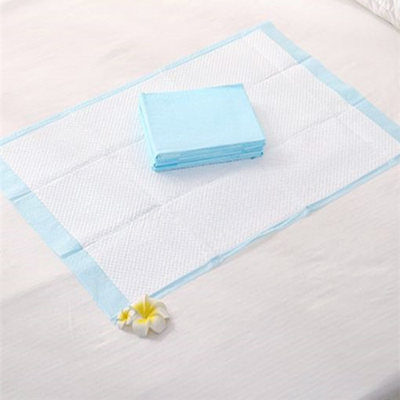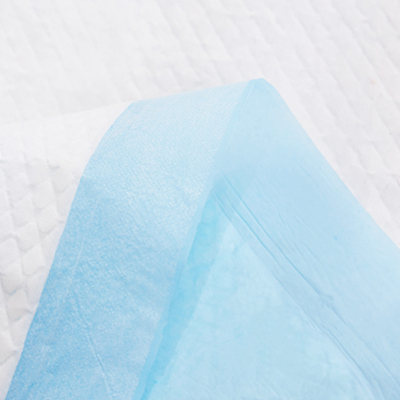 Widen edge prevent the leakage very well.
Multi different sizes to meet different needs.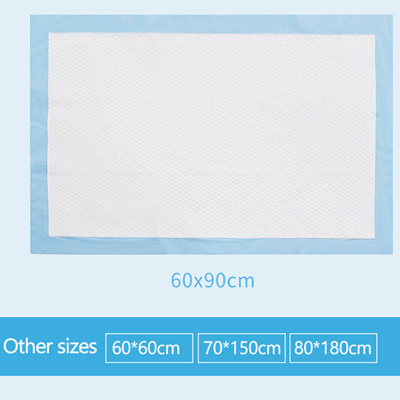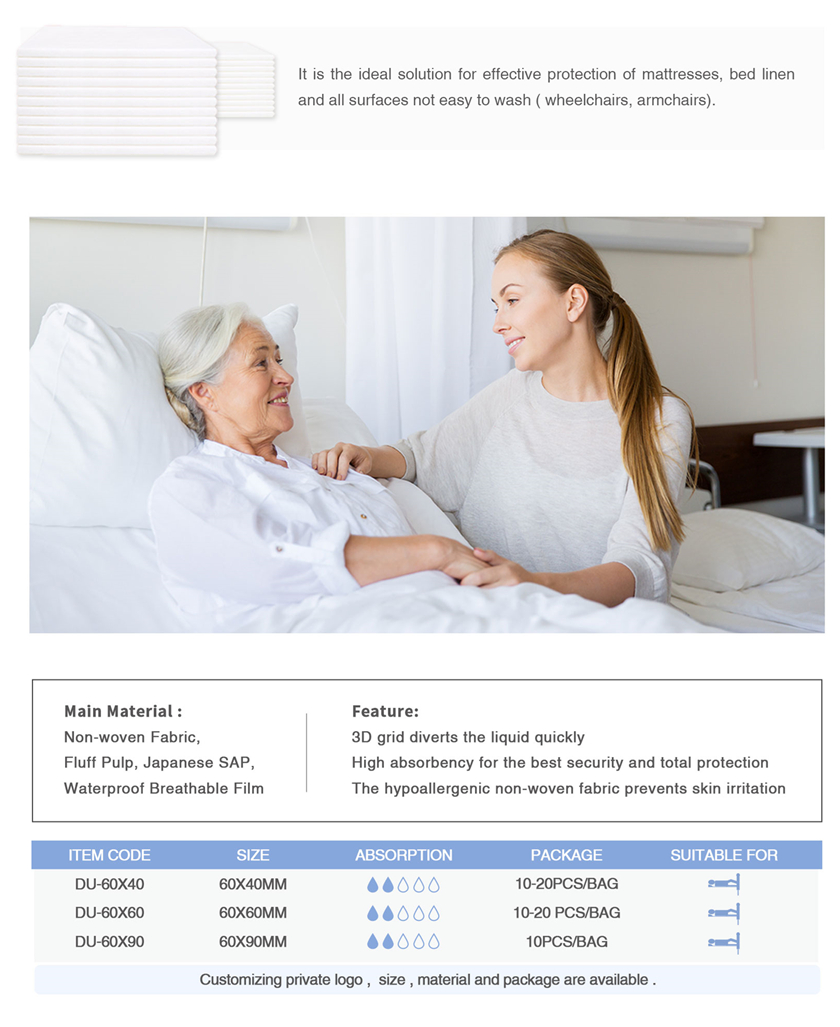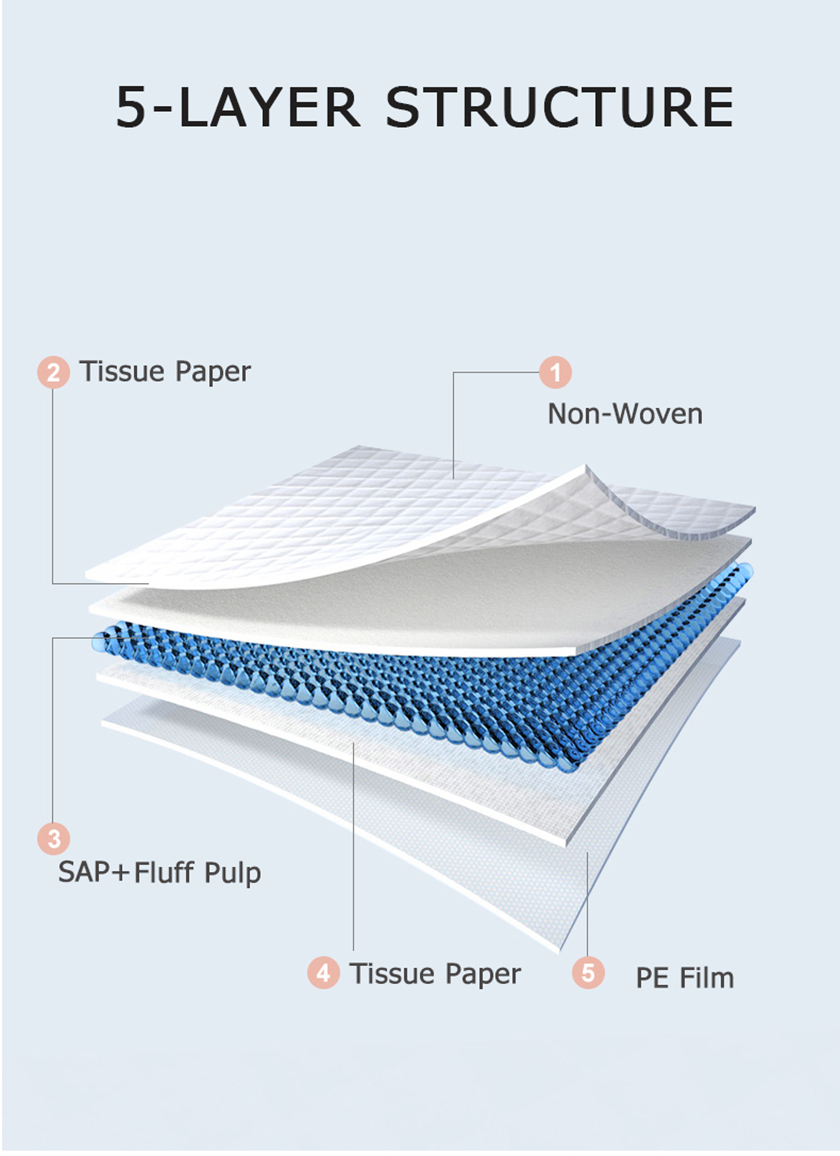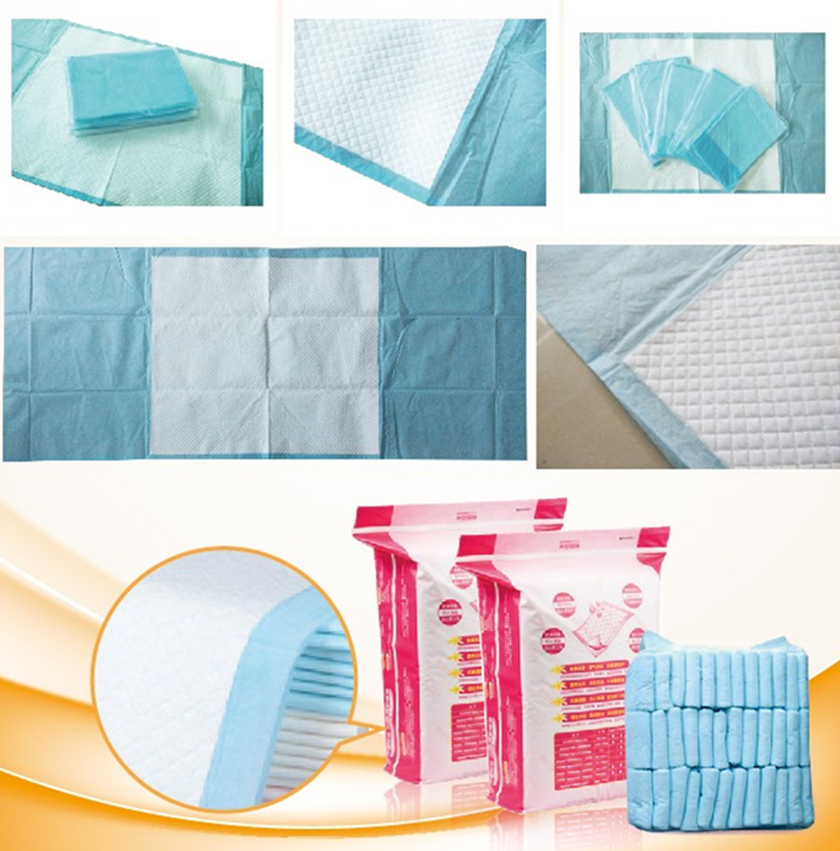 Q1: What are the basic types of Underpads?
A1: There are two main types of under pads known as disposable underpads and washable pads.
Q2: What are Disposable Underpads?
A2: Disposable underpads are a single use product that is discarded after the pad has been soiled and collected the moisture. These are frequently used when changing a patient's diaper.
Q3: What are disposable underpads made of?
A3: They are made of absorbent materials such as fluff wood pulp and hydrogel absorbent with viscose rayon, polyester, polypropylene, or polyethylene cover stock.
Q4: What are breathable underpads?
A4: Breathable Underpads have breathable backsheet that allows air to freely circulate, keeping skin dry, cool and comfortable. They allow patients to garner the benefits from an air therapy bed. These underpads are soft and quiet for enhanced comfort and dignity.
Q5: How do I use disposable Underpads?
A5: 1. Open the product packing with a scissor to cut the edges of the bottom. 2. Grab one pad at a time. 3. Then place pad lengthwise on a bed or any other surface. 4. And to make sure the absorbent surface is up.
Q6: What is underpad used for?
A6: Underpads are often used to protect the skin of patients who are incontinent and the pregnant who laid on the bed after the birth in several days. These products effectively absorb moisture and present a quick-drying surface to the skin. So you also can use them as changing mat for the babies.