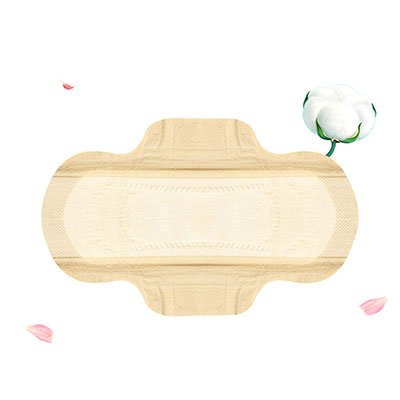 Bamboo fiber has better antibacterial effect.
Natural color surface makes it looks more organic.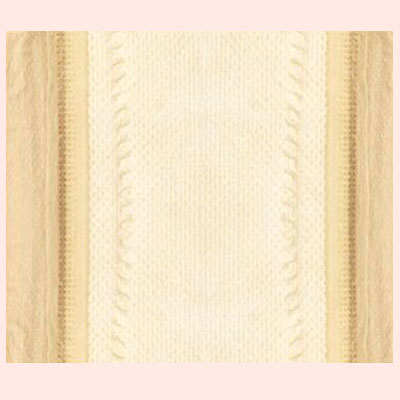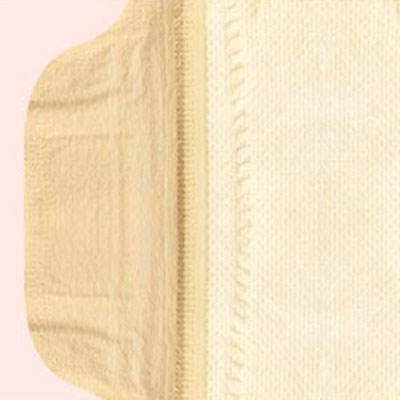 Wider tail prevents side leakage and makes easy to move.
Extra thin makes it more comfortable and breathable.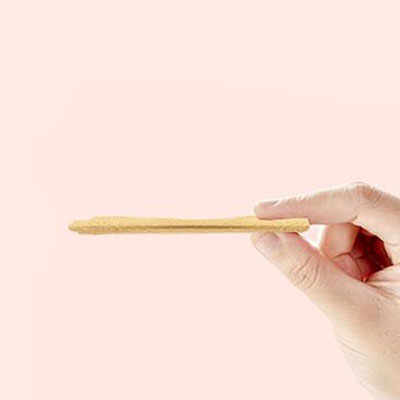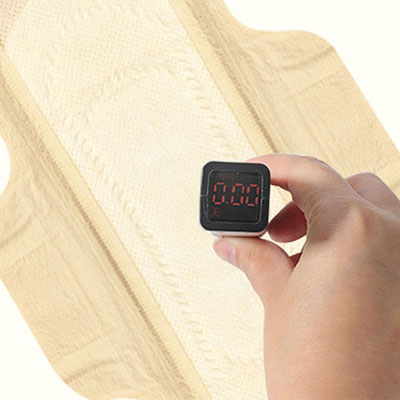 Zero fluorescence agent makes it healthier to use.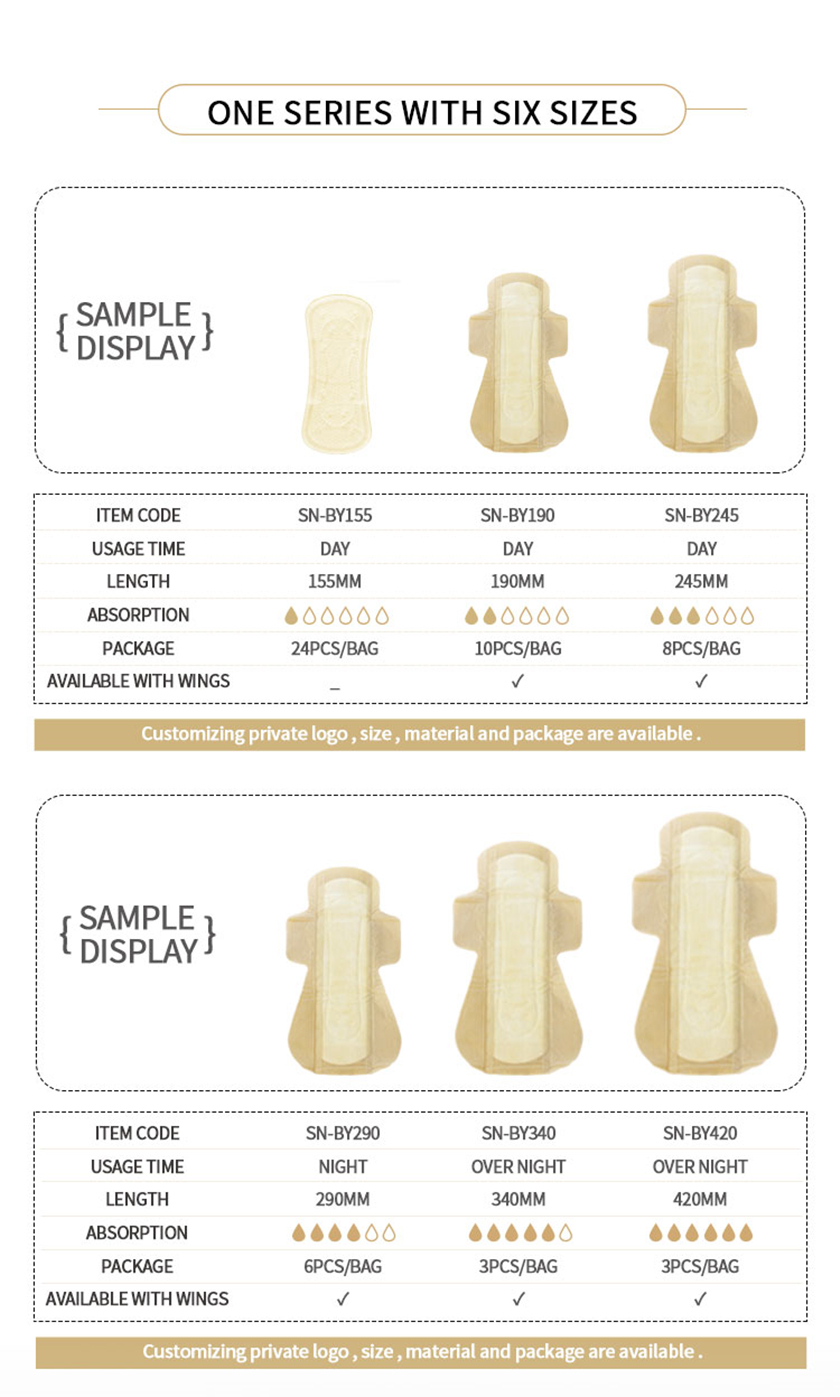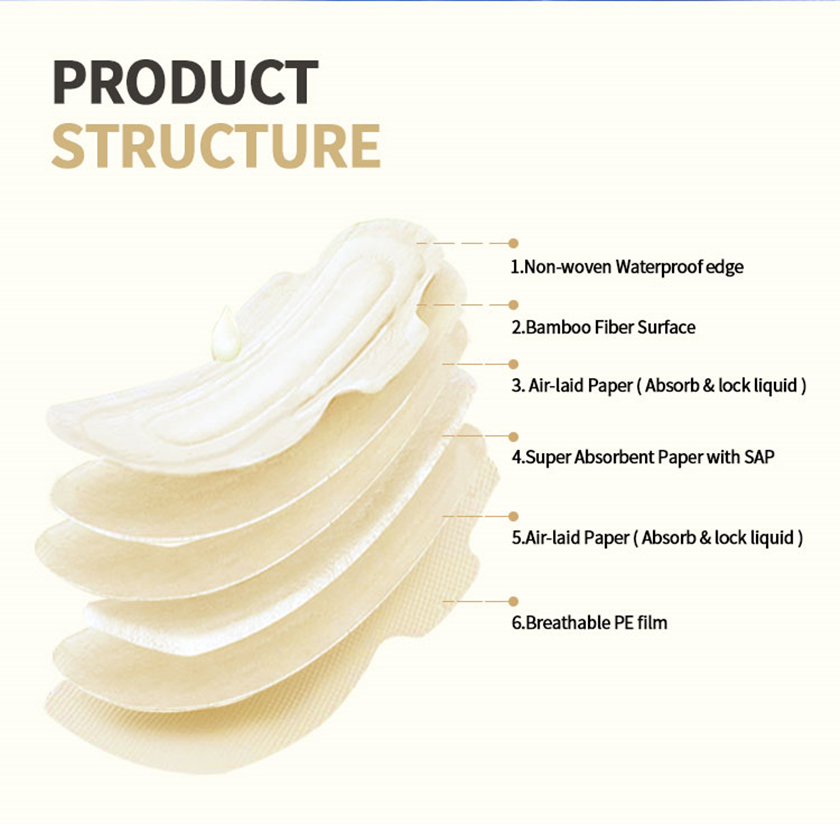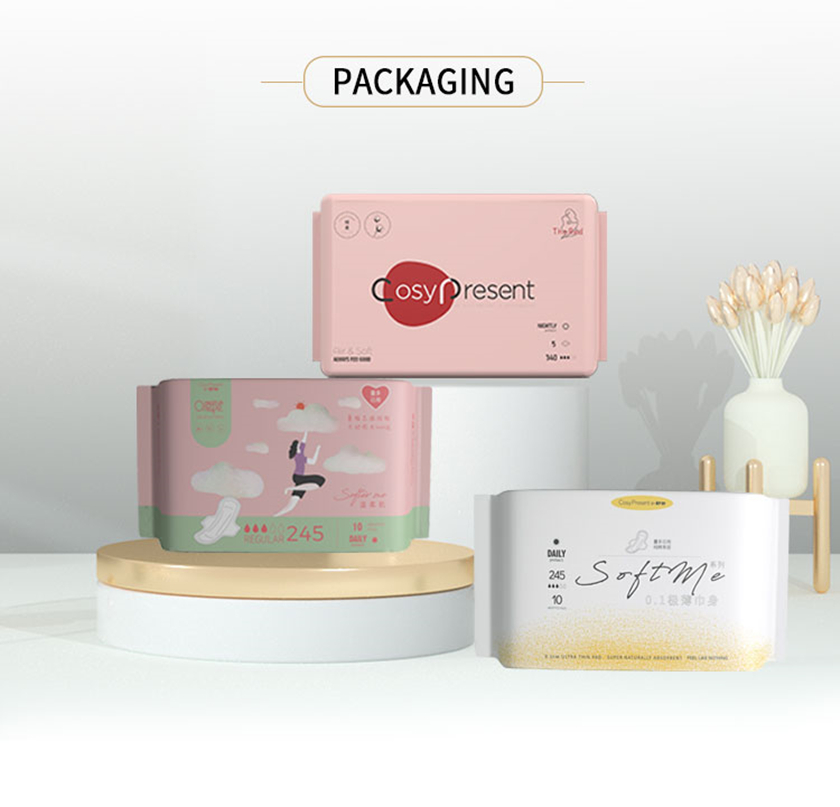 Q1: Should i wash my hands before using sanitary pads ?
A1: Sure. Because the process of unpacking, opening, smoothing, and pasting the sanitary napkin by hand will bring a large number of germs to the sanitary napkin.
Q2: How to store the sanitary napkins ?
A2: Sanitary napkins after unpacking should be placed in a ventilated and dry place, at least in a clean environment.
Q3: How long is the validity period of sanitary napkins?
A3: Usually the validity period of the sanitary napkins is 3 years . For the biodegradable sanitary pads , the expiry date is just about 18 months.
Q4: How many kinds of materials do we have about disposable sanitary pads ?
A4: We have cotton disposable sanitary pads , anion sanitary napkins, bamboo fiber sanitary napkins , biodegradable disposable menstrual pads and ultra thin 1.0mm sanitary pads .
Q5: What are the normal sizes about this natural color sanitary napkins ?
A5: We have 6 normal sizes about the disposable sanitary napkins . 150mm sanitary pads with no SAP , 180mm mini pads with no wingless , 245mm sanitary napkins for daily use , 290mm night use sanitary pads , overnight female pads with 340mm and 425mm extra long sanitary towel for heavy menstrual blood .
Q6: What is the package of the sanitary napkins ?
A6: We support custom the package . And the normal package for the disposable sanitary pads are bags and boxes.