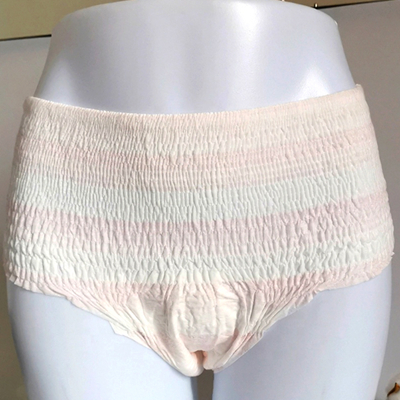 Pant design to fit the body very well.
Super absorption provides all night protection.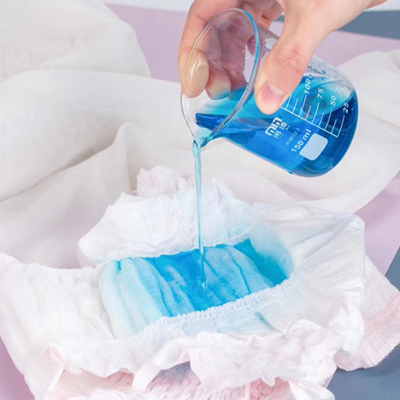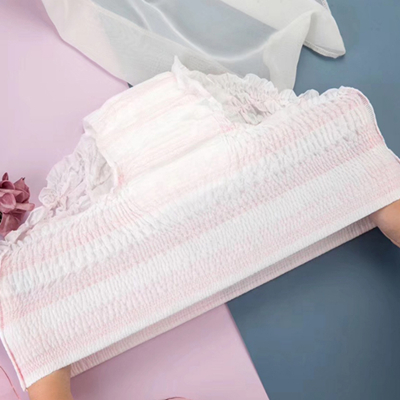 High elasticity to adapt to different figures.
Raw material with zero fluorescence agent is safer.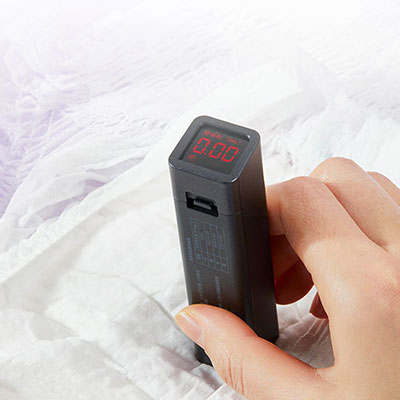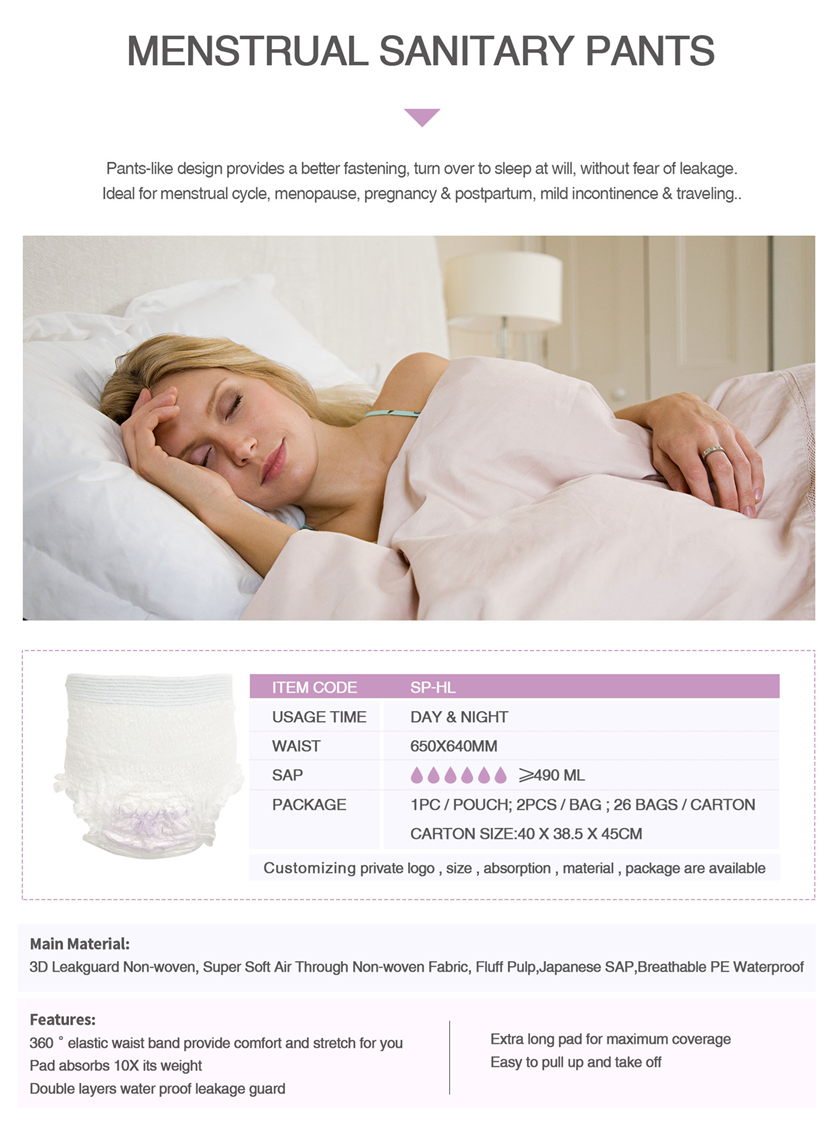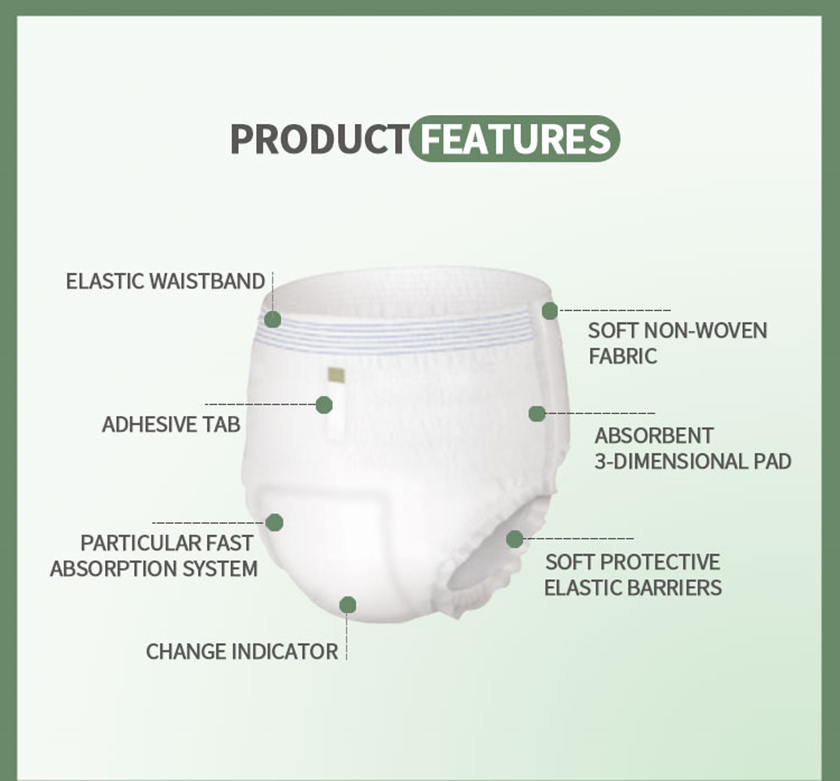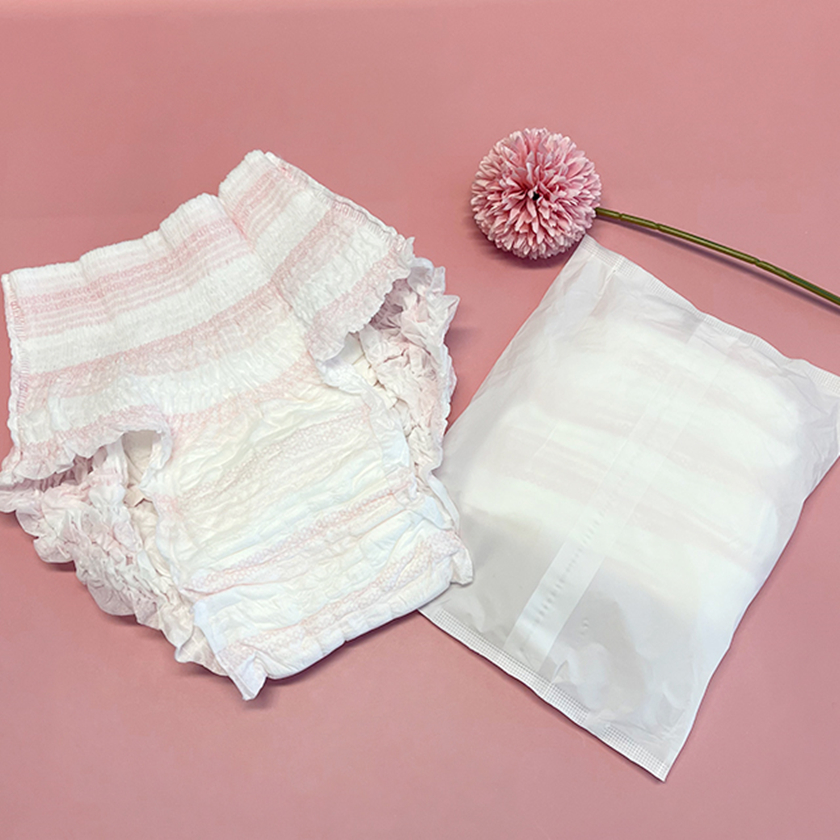 Q1: Are the underwear scented?
A1: Our period underwear is not scented, but does have an odor control system that helps prevent odors from forming.
Q2: How often do I need to change my underwear?
A2: If you just use it on the night , one piece is ok. You just can change that when you get up . If you wear them the whole day , it depends on the time when you feel heavy and wet .
Q3: Can I use these for fecal incontinence?
A3: Although protective underwear can provide some protection against minor fecal incontinence, if your condition progresses to include fecal incontinence please consult your physician.
Q4: Do I suppose to wash it before wearing from the package?
A4: These are disposable single use adult diapers. You do not need to wash them before use.