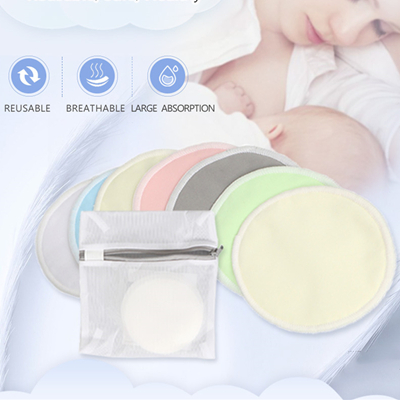 This reusable nursing pad has a large absorption.
Two sizes of this round shape breast pads are available.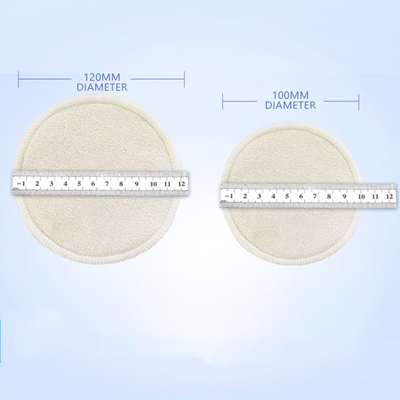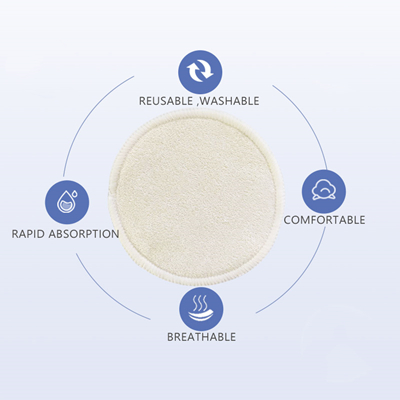 Reusable are the main function of this breast pads.
Multi colors for you to choose if you are interested.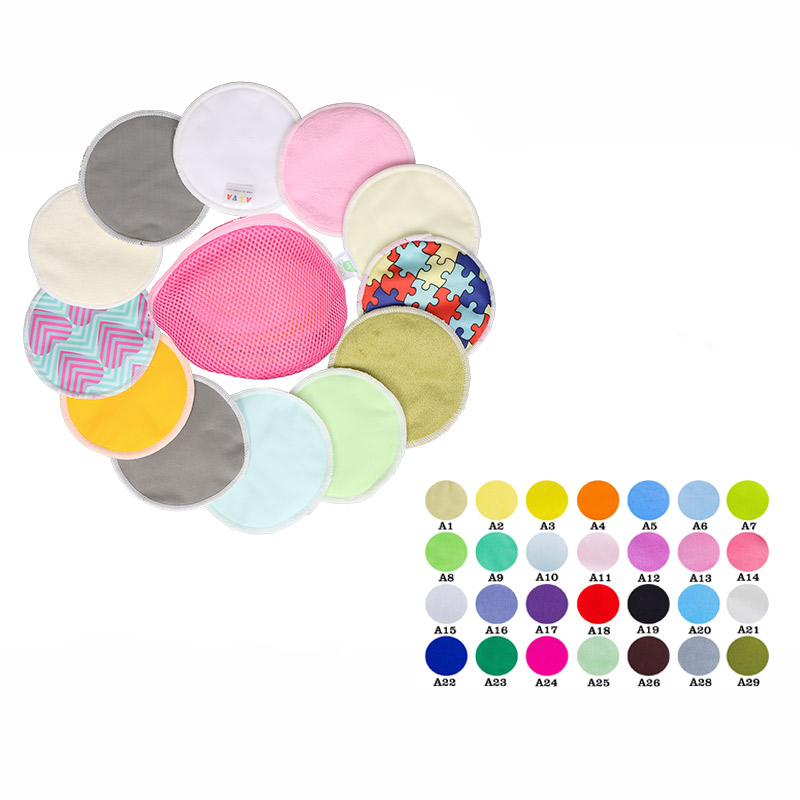 Q1: How many bamboo breast pads should I buy?
A1:This really depends on how much your breasts leak and how many times you wash in a week。 We suggest two packs on rotation. At a minimum, this is one pair for day and one pair for night over a week (without a wash). Breast pads should be changed before they are really wet, so if you are prone to leaks, you may wish to purchase a third pack for back up. This will also ensure the breast pads have adequate drying time.
Q2:Should I wash my breast pads before use?
A2: Yes. You need to wash the reusable breast pads before using them.
Q3: How often should I change my bamboo breast pads?
A3: This really depends on how much leakage you experience and when. For example, most mums leak more in the early days and at night when their breasts are quite full and prone to leak. If this is you, you will need to change them frequently. Breast pads should be changed frequently to minimize bacterial growth caused by wetness.
Q4:How do I care for my bamboo breast pads?
A4:Machine or hand wash with cold or warm water, ideally a day or two after use. Warm water is best to kill any bacteria.
Do not bleach, iron or dry clean. Do not use fabric softener as this may affect absorbency. Line dry in the sunshine. This has the added bonus of sanitizing the fabric and keeping it bright. Ensure the pads are thoroughly dry before use.
Please take extra care when wearing jewellery, as rings and bracelets may snag the soft loops of the bamboo fabric and cause runs.
Q5:Can I put my bamboo breast pads in the dryer?
A5:We do not recommend this. We recommend you line dry them in the sunshine.
Q6:How absorbent are your breast pads?
A6:They are pretty absorbent - however, as they are not super thick, they are best for established breastfeeding with light to moderate leakage. Personally, I generally only needed to change day and night. This means that using them in the early days of breastfeeding (when you are more fuller and more prone to leakage) you will probably need to change them more frequently. Same with overnight if your baby is sleeping long stretches and you're not feeding as often. We suggest doubling up the pads overnight to increase absorbency.