The perineal cold pad is mainly composed of non-woven fabric, refrigerant, and water to physically cool the surface of the affected area. This product uses the refrigerant to absorb heat to physically cool the surface of the affected area. The product is suitable for cold compresses on the perineal area of women after childbirth, without direct contact with the wound. The disposable perineal cold compress pad can be used for cold compress on the perineal area of puerpera, and can also be used for postoperative parts of the human body. Through local physical cooling of the human body, it can effectively prevent congestion, reduce swelling and relieve pain. Disposable perineal cold pads are generally used for 20 to 30 minutes. Using this non-drug physical therapy can relieve the discomfort symptoms of women after lateral incision. It can also weaken the activity of bacteria and tissues, reduce local blood, thereby preventing inflammation and preventing the development and spread of infection. Moreover, it can constrict blood vessels under the skin, prevent blood from flowing into surrounding tissues, and reduce local swelling. Postpartum patients should pay attention to a light diet, rest in bed more, ensure adequate sleep, and avoid excessive fatigue.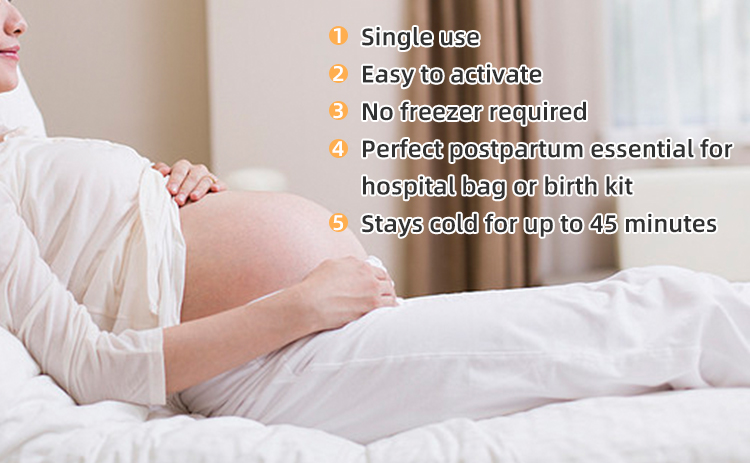 In order to meet more maternity customers , we add the disposable perineal cold pad on our product catalog . Here are main materials of this product : diamond-shaped diversion absorbent surface, non-woven layer, ice bag,thickened cotton layer. The main features of this disposable perineal cold pad are : single use to save much money , easy to active , no freezer required when used , perfect postpartum essential for hospital bag or birth kit . I have listed the features on the following parts :
CONVENIENT USE: Squeeze the pad firmly to activate the cooling centre before removing from individual packaging. They conveniently include an adhesive strip so they will not move once placed in the most comfortable position.
COMFORTABLE MATERIAL: The soft fabric on the outside of the cold pad is gentle on the skin, preventing the cold from irritating the skin and making healing more comfortable.
DUAL PURPOSE:Not only provide unparalleled cooling relief for up to 45 minutes but they also double as an absorbent maxi pad. They provide leak proof protection with a soft comfortable upper layer, which is easing the inconvenience of post pregnancy lochia.
COOLING PAIN RELIEF:Immediate relief for soothing pain and inflammation.Cools for over 45 minutes. Use the instant cold pack for postpartum care and perineal pain relief. Can also be used for post cycling relief, hemorrhoids, and after C-section surgery relief.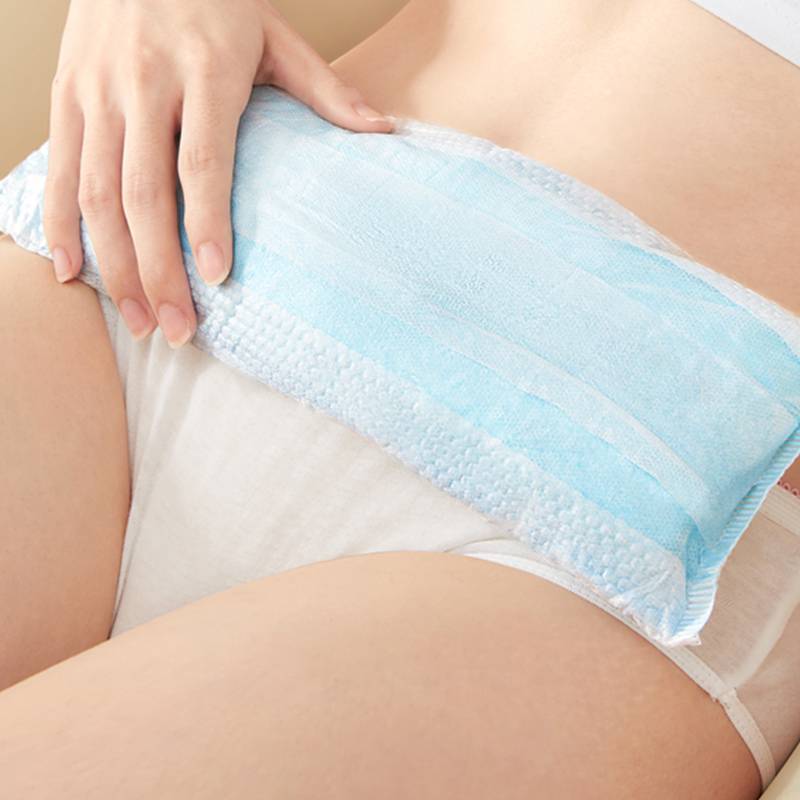 If you interested in this products or want to get samples , please feel free to let us know that .