Diapers are always with babies from birth until they are able to take care of themselves. Diapers are almost the second layer of skin for babies. A good diaper is very important for babies.
In order to meet the needs of more customers, our company recently launched a new type of children's diapers. Generally speaking, baby diapers are composed of three main parts: surface cover layer, absorbent core layer and base fabric. The surface covering layer is close to the baby's body, which can promote the rapid penetration of urine and effectively prevent back seepage, and keep the surface of the diaper dry. The diapers in the domestic market are basically non-woven fabric surface layer. The breathable non-woven fabric can improve the air permeability inside the baby diaper. It is soft and comfortable without irritating the skin. The absorbent core layer is mainly able to capture and quickly absorb urine, disperse urine or diffuse it into the entire core layer through capillary action, and finally absorb and store urine. The base fabric of baby diapers is mainly composed of waterproof PE film.
Here are main features of our disposable baby diaper : 30% thinner than ordinary diapers, Triple leak-proof design, Wetness indicator for a timely diaper change, All-around stretchy sides , Suspended core to prevent reverse osmosis and T-shapes diversion groove quickly absorbed.
Let me introduce the disposable baby diaper here for you:
【Triple Leak-proof Design】—— T-shaped diversion groove, which makes urine quickly absorbed; built-in suspended core, which can lock moisture, prevent reverse osmosis, and keep your baby dry all night. New patented design, bid farewell to side leakage. Keep the baby dry with up to 12 hours of leak protection.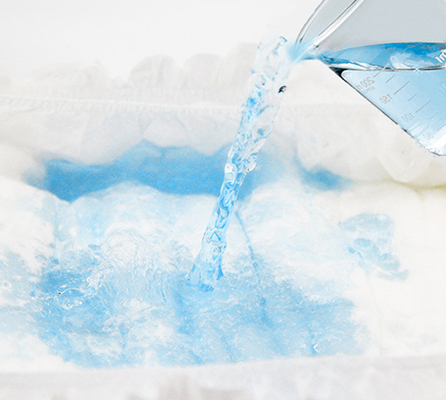 【Soft and Breathable】—— The superfine fiber surface layer is as soft as cotton; PE breathable layer lets the baby's skin breathe, and keeps the baby comfortable and dry. 30% thinner than ordinary diapers, ultra-thin and lightweight, so that the baby has no burden to wear.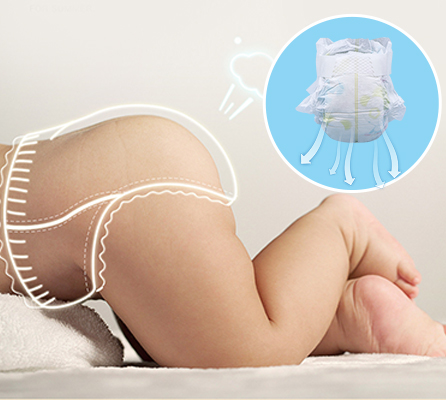 【Safe to Baby】—— Hypoallergenic, free of chlorine, latex, perfumes, PVC, lotions, TBT, or Parabens. Made with sustainably non-woven fabric, free of natural latex, lotions, and fragrances, chlorine bleaching.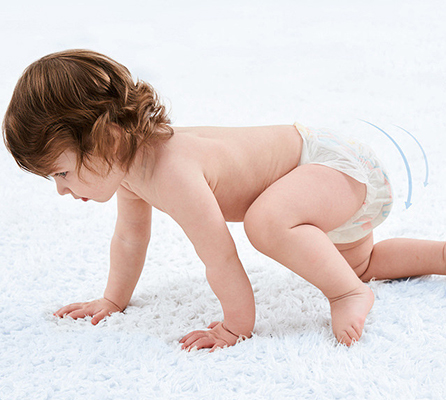 【All-around Stretchy Sides】Stretchy waistband and sides, soft and close-fitting. Prevent side leakage and protect the baby's skin.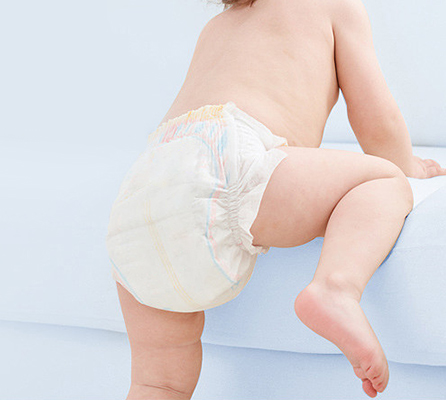 【Wetness Indicator】—— Novice mothers and Novice dads can change diapers in time according to the color change of the wetness indicator, which can avoid diaper rash.